Dear Chuck,
My elderly parents enjoy staying connected to family via email, text, and social media, but I'm concerned they will fall for a scam. My Dad recently said he is interested in a high-yield investment he read about on Facebook. Can you write something that I can give to them?
Protecting My Parents 
Dear Protecting My Parents, 
This is a serious issue, and I understand your concern. You should be concerned for your younger relatives too. Apparently, they are falling for social media fraud more than older people, or at least, they are the ones reporting it. 
The Federal Trade Commission recently published a scam report. It revealed that Americans lost $2.7 billion in social media scams since 2021. That is in just the past two years! It is assumed that this number is a fraction of the actual loss since most cases are not reported. 
Top Three Most Frequent Scams 
Scams using social media

to promote bogus investments accounted for 53% of money reported lost on social media during the first half of the year. More than half were paid with cryptocurrency. 

Romance scams were second to investment scams (14%.) The elderly, isolated, and lonely are extremely vulnerable to these. 

The most frequently reported social media scams were related to online shopping. 8% occurred when buying something advertised on Facebook, Instagram, or Snapchat and never receiving the product. 
Tips to Protect Your Family and Yourself
The FTC recommends that you limit who has access to your posts. Use your privacy settings to protect yourself. Convince loved ones of the need, and help set privacy features for them. Emma Fletcher, senior data researcher for the FTC, reports that criminals "can easily manufacture a fake persona or hack into your profile, pretend to be you, and con your friends. They can learn to tailor their approach by what you share on social media." 
Scammers use AI (artificial intelligence) to gather information put out on social media, including names and numbers of friends and family. Chat GPT is being used to write convincing emails that trick countless people. 
If a friend or relative asks you for money, call them directly to verify their identity. Even if the message looks like them, their account may have been hacked. My neighbor lost hundreds of dollars in this scheme. Never buy something before you check out the company. Search its name and the word "scam" or "complaint." 
Be extra guarded with political fundraisers and charitable year-end giving. If someone calls you, resist donating on the spot, listen, ask questions, write down their answers, and then do some careful research. What's the name of the charity, the address, and a contact number? How much of each dollar goes to support specific programs? Are donations tax-deductible? Tell them you will do some research, talk to your spouse, etc., and get back to them if interested. You may have to be uncomfortably forceful, but do not give without due diligence.
Sham charities often use names that sound like legitimate organizations. So make sure you write it down correctly. Then search the name, address, and phone number. See how they are rated by these organizations: BBB, Charity Navigator, Charity Watch, Wise Giving Alliance, or Candid. 
If you feel led to donate, verify that the webpage has an https in the web address. Unfortunately, scammers know how to encrypt too—another reason why thorough research is vital. Paying with a credit card is safest. Be extra suspicious if they insist you give with cryptocurrency or within an emergency time frame. After donating, check your credit card account to see if you were charged correctly. Make sure it is not a recurring donation unless you meant to do so. Keep a record of all donations. You will need them for tax purposes anyway.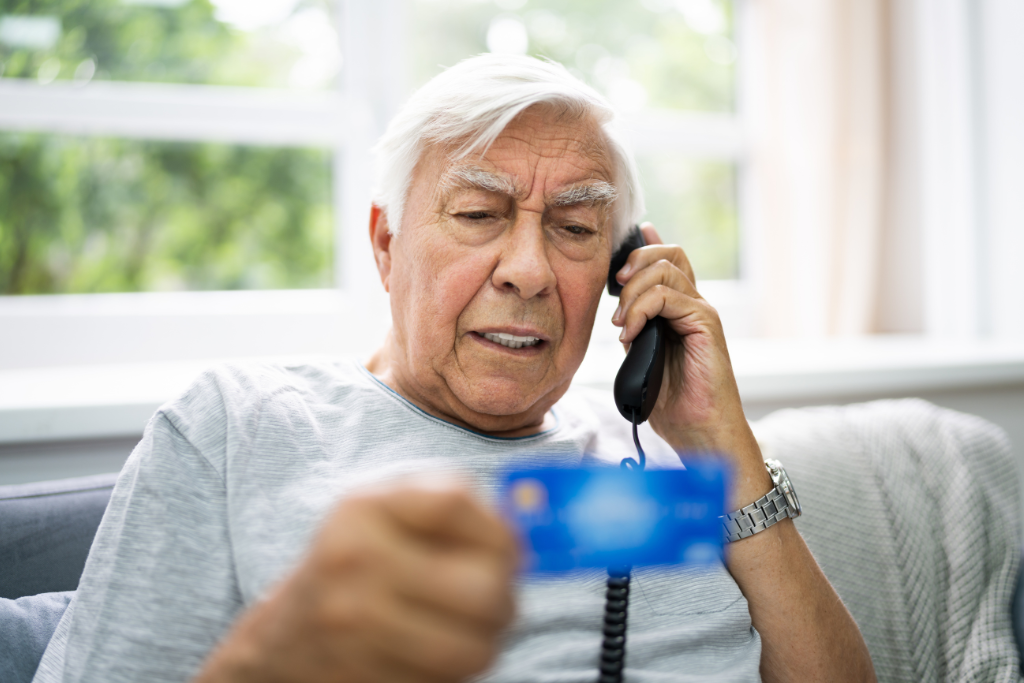 Some Dos:
Use privacy settings on social media.

Be conscious of what you post publicly. 

Research "charities" requesting money.

Make a phone call to friends/family who ask for money.

Report scams (even if suspect) to the FTC:

ReportFraud.ftc.gov

.

Increase security using 16-character passwords. Consider a password protection app. 
Some Don'ts:
Don't trust your caller ID.

Don't let someone rush you. 

Don't believe the lie that you've given to them in the past. 

Don't fall for the promise of a guaranteed prize for your contribution. 

Don't pay with wire transfers or gift cards.

Don't let emotions overrule logic. 
Here are a few extra articles to share with your parents, children, and friends: 
This

is worth reading for the protection of both young and old.

Here

is a detailed list of ways to avoid scams.
The Crown God Is Faithful devotional offers inspiring and practical Biblical wisdom. Subscribe to receive daily devotionals that will help transform your finances and provide much-needed encouragement. May it be a blessing to your family, friends, and you!
This article was originally published on The Christian Post on October 13, 2023.