As the New Year begins and we have time to reflect on all God has done in 2017, the most appropriate word to describe our past year would be impact.
The Crown team experienced God moving in impactful ways throughout 2017. God repaired broken hearts, set financial captives free, and spread the message of biblical financial stewardship to thousands of individuals and families. He worked in ways we hadn't imagined and birthed initiatives that touched the lives of thousands.
One of the most impactful things we experienced in 2017 was the impact our partners, donors, and volunteers had on us. We couldn't accomplish our goals without faithful supporters and partners in ministry. Their encouragement, prayers, and support propelled us forward personally, spiritually, and through the ministry.
Each year Crown hosts an annual Gathering for staff, volunteers, ministry partners, board members and leaders who are passionate about Crown's mission. In addition to sharing remarkable ministry reports and updates from around the globe, we also enjoy very special moments to refresh our souls, renew friendships, and rekindle our excitement in the business of empowering faithful stewards. We also will look ahead into 2019 and share insights on what God plans to do in the future. We spend time truly celebrating the impact God has through Crown's ministry.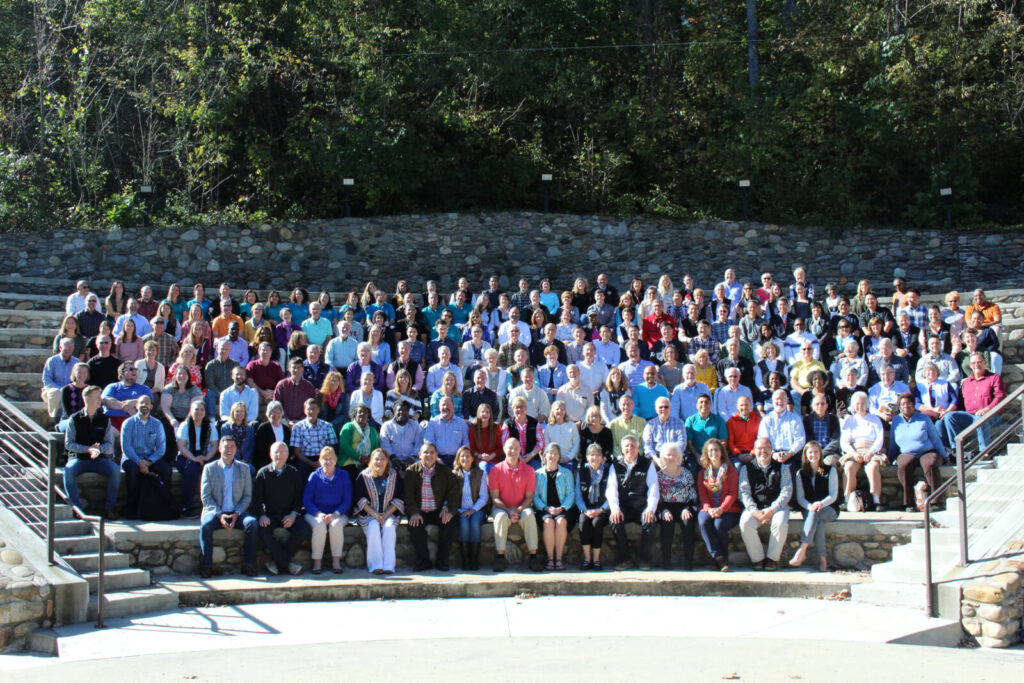 The Gathering serves as our annual "investors' report" for anyone who has been touched by Crown's work over the years. And it is well worth the trip! Tucked away in the Blue Ridge Mountains just outside of Asheville, North Carolina, Gathering attendees experience stunning views and a relaxing environment at Ridgecrest Conference Center. With the venue's close proximity to Asheville, and sprawling acres on-site, you can find activities for every taste.
And this year, we want you to join us. You're invited to share in our celebration and reflection, October 18-21, 2018. Registration for the Gathering is already open, and now is the best price. You can register and learn more here. Come and see all that God is doing around the world!
Crown Financial Ministries is a 501c3 nonprofit organization supported by donor funding and product sales. Our mission is to train God's followers to be good and faithful stewards in their personal finances and career. Read more about Crown's ministry in action here.

Our team strives to provide high-quality, relevant content like these blogs and other free resources to help you on your journey to true financial freedom. If you have been helped or encouraged today, please consider supporting Crown's ministry by making a donation.