Do you dread writing or updating your resume?
Most professional positions require applicants to submit a resume along with a cover letter. It must clearly communicate the value you offer a future employer and in a competitive market, and it must stand out from others.
But be careful to not turn it into a historical document of your life.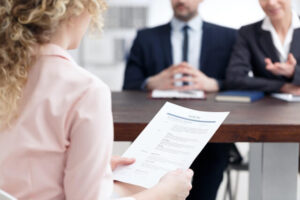 Try to focus on pulling out key, influential statements and experiences that demonstrate how your personal efforts influenced and improved an organization. Your work history and experiences should highlight your skills, talents, and capabilities with concrete, measurable details.
Consider using the "What, How, and Why Formula" from LinkedIn: what you did, how you did it and why. Start with a strong action verb and use quantifiable data. For example: "Created an access database for over 200 clients to achieve a more customized sales approach."
It's important to keep your resume current. Update certifications, courses, and professional memberships as you earn or take them. Staying up to date with your resume will save you time and stress when you need it.
My wife and I were told years ago to assemble a portfolio for each of our sons. This is a simple file of their academic and extracurricular achievements, service, travel and work experience that is updated yearly.  When our college-age son applied for an internship, that portfolio was a wealth of information that quickly became his first resume.
Work is a gift from God, and a resume is a tool to get you where you can best serve Him. And learning how to steward our time, money, and experiences is an important part of this process. The Crown MoneyLife Personal Finance study helps you understand what living as a daily steward really looks like as you dive into what God's Word says about our life and finances.