Retirement provision is something that confuses many Christians.The "rules" about retirement have changed over the years and many Americans are realizing they didn't save enough to maintain the lifestyle they pictured.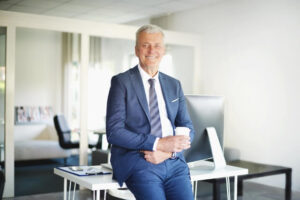 Almost a quarter of all retirees are worried that their savings will run out and not saving for retirement soon enough is the number one financial regret of all Americans. The options for retirement accounts alone can be overwhelming, especially if you've worked for several employers. As a country, we have developed a mania about retirement – how much you need, when to retire, and what your life past 65 should look like.
Not surprisingly, what Scripture says and what the world says about retirement are two very different things. The world says retirement is when we deserve to enjoy ourselves – to sit back and take it easy after working hard for 40-50 years. But the Bible is clear that work is a good thing. Our potential in the workforce and the Kingdom doesn't stop at age 65. God gave Adam charge over the Garden of Eden before sin entered the world – work was blessing to Adam.
The Bible talks frequently about our work being a blessing to us and God blessing the work we do. Recent research also shows that working past age 65 and during retirement is beneficial for our overall health. If you are in good health, you don't have to retire, despite what the world may tell you.
Now, I don't think there is anything wrong with retirement planning. But, there is something wrong with living for retirement. It's of course important to have enough put away to support your life expectancy. But remember that storing unnecessarily may add undue stress to your life and take your dependence off the Lord.
If you have been told that your usefulness begins to decline at 65 please know that many of the apostles did their greatest work after the time we would have considered them to be "old men". Many people continue to build businesses, invent new products, create great art, and minister to others far past their 60s.
In fact, I like the thought of living like Satchel Paige who asked "How old would you be if you didn't know how old you was?"
Crown's online MoneyLife Personal Finance Study walks you through what God's Word says about every area of your finances. You'll apply God's timeless wisdom and practical principles to saving, giving, and planning. Learn more and sign up today!