Originally posted on the Christian Post on September 30.
Dear Chuck,
My elderly parents are considering a reverse mortgage because they are struggling on a fixed income. Is that a good idea? Could it do more harm than good?
Worried for Mom and Dad
Dear Worried,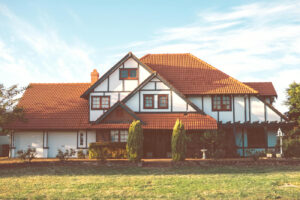 I share your concerns about reverse mortgages, called "the ugly stepchildren of the home-lending industry" by CNBC, and they may be right. I tend to agree with their analysis that "most financial advisors see the products as a last resort for cash-strapped seniors—and a bad one at that. They are expensive, restrictive and usually don't provide enough income to help borrowers meet their financial needs for very long."
But still, it's useful to consider what they are and how they work, as each person's financial situation is a bit different.
According to CNBC: "A reverse mortgage enables homeowners of at least 62 years of age to get a lump-sum payment, a stream of payments or a line of credit they can tap based on the amount of equity they have in the property. The amount someone can borrow depends on the value of the home (up to a maximum of $625,500), his or her age and prevailing interest rates. The higher the property value, the older the borrower and the lower the interest rate, the more people can borrow."
The trouble is that once the equity in your house is gone, a valuable resource is depleted. It is always better to find other solutions to your financial needs, if possible.
To find out where you may be able to reduce expenses and free up cash, start with building a functional budget. Crown has many resources and free tools to assist you.
After you have looked at all that is available to you, consider whether selling your home to go smaller might be a better way to free up cash without any obligations to a lender. And remember, if you take out a reverse mortgage, that doesn't exempt you from your other responsibilities as a homeowner. You still must keep up the house, the property taxes and the homeowner's insurance, and any failure to keep that current can lead to foreclosure. This is a big risk if you are already financially strapped.
The Consumer Financial Protection Bureau also notes: "Most reverse mortgages require you to pay insurance premiums. The insurance is there in case your loan balance grows to be more than your home is worth. With insurance, you won't have to pay the difference. But, if you only stay in your home for a short period of time, chances are you are paying for insurance you don't need. If you only plan to stay in your home for a short period of time, the loan balance is less likely to grow to more than your home value."
Reverse mortgages often mean that your heirs don't get the house or any resources at your death. While the borrower doesn't have to make payments on the loan, at the time of their death the loan is to be paid by the sale of the house, which means that your heirs or a surviving spouse (if they are not part of the loan) have to pay back the reverse mortgage or get out of the house.
If you don't want to leave your home to others or are facing extreme health issues near the end of your life, perhaps a reverse mortgage gives you some financial flexibility. But as a tool for maintaining your retirement years, it is not a good idea. The interest rates are not always favorable, and you can outlive the value in your home.
For many retired people, changing your lifestyle is key to making resources last, especially without new money coming in, and that can require prayerfully considering what you really need versus what you want.  Philippians 4:11-13 advises, "I don't say this out of need, for I have learned to be content in whatever circumstances I am. I know both how to have a little, and I know how to have a lot. In any and all circumstances I have learned the secret of being content—whether well fed or hungry, whether in abundance or in need. I am able to do all things through Him who strengthens me."