Originally posted on the Christian Post on April 7
To learn Biblical answers to your financial questions, you can #AskChuck @AskCrown your questions by clicking here. Questions used may be lightly edited for length or clarity.
Dear Chuck,
Recently, Vice President Mike Pence has come under fire after aWashington Post profile of his wife Karen reported that the Vice President does not go out to dinner alone with any women, other than his wife, and that he does not go to events with alcohol without his wife along as well. I know that that cost of divorce can be high, but do you think this is necessary, in this day and age?
Just Curious
Dear Curious,
It is hard to imagine that some found Vice President Pence's practice offensive and juvenile; however, his critics found a way!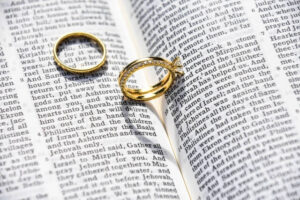 Not only do I believe that the Vice President is doing the right thing for his marriage, imagine how much lower the divorce rate might be if more men followed his example, by protecting their own reputations and their wives' feelings with deliberate care. He is living out a practice that I myself embrace, to honor our spouse and protect our marriage by being careful to establish appropriate boundaries.
It's not about being unable to control oneself around a woman as that particular article puts forth, it is about setting mutually agreed upon guidelines and respecting your marriage. In my personal case, I am able to offer a few additional suggestions for the Vice President! I don't travel alone (in a car, bus, plane, etc.) with just another female. If I have a meeting with another female in my office, I invite a third party to be present or keep my door open so both parties are in full view by others. When staying on the road, I prefer to spend the night with a family in their home or have a male business partner in an adjoining room.
There is also the issue of public perception. Vice President Pence is very wise to be concerned about his reputation and that of another female. As Christians, we should guard our own reputations as closely. In this day, we cannot be too careful.
By putting the needs and interests of our own marriage first among our personal relationships, we build protections for all of those we meet. Philippians 2:4 says, "Let each of you look not only to his own interests, but also to the interests of others." And all of us benefit when marriages are strong and boundaries respected.
Protecting Marriage Saves Money:
The breakup of a marriage is devastating emotionally and the statistics on the economic impact are staggering. Divorce brings a wrecking ball to your family's finances, and the financial impact is felt quickly and forcefully. Forbes reports that a couple ending their marriage should expect to pay no less than $20,000. But that is only the beginning. Divorce can often lead to poverty, and single parents experience much lower income and higher poverty rates than married parents. Sadly, women and children generally suffer the most from the financial devastation, often losing health insurance, homes and support.
But another long-term cost comes with the terrible impact that divorce has on children. Children from broken homes are more likely to experiment with drugs and alcohol, engage in sexual activity, perform poorly in school, and never go to college. In fact, there is "a great deal of evidence that children from single parent homes have worse outcomes on both academic and economic measures than children from two parent homes."
The devastation of divorce reaches into our schools, our workplaces, and our homes, and as much as it depends on us, we should help those whose marriages are struggling, even if that simply means setting a good example.
Protecting Marriage Protects Hearts:
But money isn't everything, and one of the harshest realities of broken marriages are broken hearts. Picking up the pieces can be agony.
My wife Ann and I are writing a book right now on building strong marriages because we have seen first hand the destruction of broken homes and broken hearts.
Remember, God created the institution of marriage and His word provides wisdom for creating strong marriages. Here are some marriage-strengthening tips and verses to keep in mind:
Speak respectfully of marriage and your spouse always. Hebrews 13:3 commands, "Marriage should be honored by all."
Love each other sacrificially as Christ loved the church. Ephesians 5:25, "Husbands, love your wives, just as Christ loved the church and gave himself up for her."
Be considerate of each other's needs and perspectives. 1 Peter 3:7 recommends, "Husbands, in the same way be considerate as you live with your wives, and treat them with respect as the weaker partner and as heirs with you of the gracious gift of life, so that nothing will hinder your prayers."
Apply God's counsel to your marriage. 1 Corinthians 7:4 says, "The wife does not have authority over her own body but yields it to her husband. In the same way, the husband does not have authority over his own body but yields it to his wife."
Vice President Pence's decision to go the extra mile to preserve his marriage and protect his relationship should inspire all of us to ask what we can do to be more careful about our own marriages. I commend him for his example.
One simple step is to consider doing a daily devotional with your spouse to align your hearts and minds. You can receive practical principles and daily encouragement from God's Word in the God is Faithful devotional, sent straight to your inbox to consider what God has to say about our daily life.