What Christmas traditions do you hold dear? Maybe you always give a certain gift, bake a special dessert, or buy a specific kind of tree. For many of us, these rituals are what make the Christmas season special, and it's hard to feel festive without them.
But for many of us, these Christmas traditions were suddenly threatened when we got married. Now your real Christmas tree, white lights, and "Happy Birthday, Jesus" cake are being threatened by an artificial tree, covered in lights, and Christmas cookies.
Have you and your spouse ever fought about Christmas traditions? Merging them takes both patience and love!
If you and your spouse are trying to sort through this December dilemma, let me encourage you to make your own traditions. Instead of fighting over whether or not the light up reindeer gets to live in the front yard, find something that's new for you both to adopt (a light up nativity scene, perhaps?).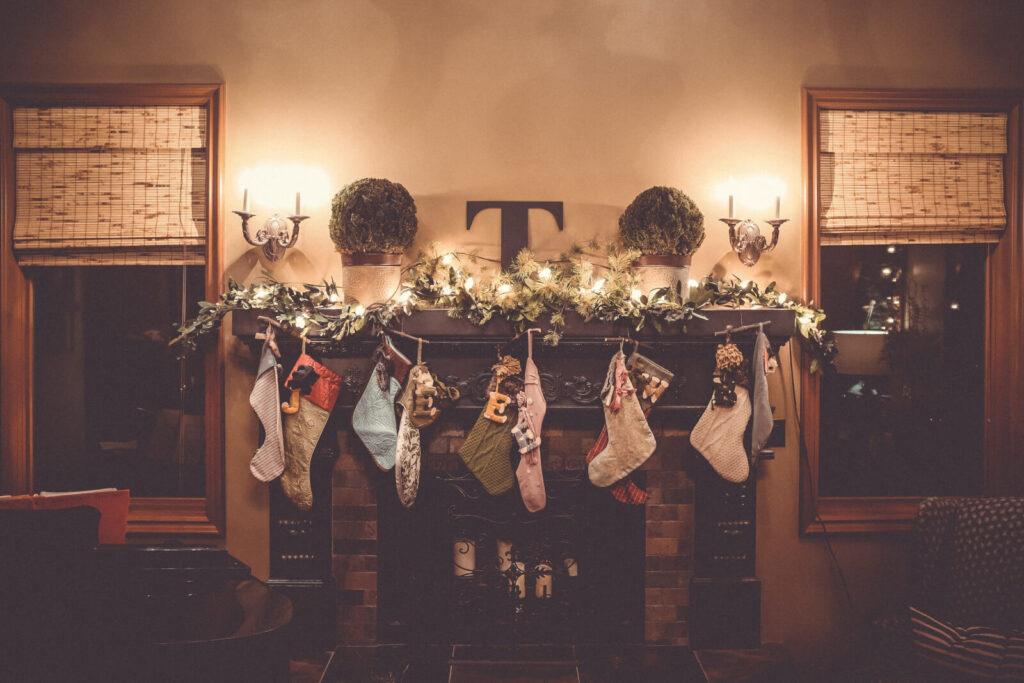 To create your own traditions, take the best of what you both grew up with. Filter them through the lens of truth, and adopt those that glorify the gift of Jesus.
In all the planning, honor your spouse above yourself and seek harmony. Here are 3 attitudes to adopt:
Don't be easily offended!
We all love our traditions, but don't be offended if yours doesn't make the cut. Jesus was still born as Savior of the world whether or not you open a gift or two the night of Christmas Eve.
Be willing to cooperate out of love.   
We get to celebrate Christmas because of Christ's love for us. Put this gift into practice by loving your spouse.
Keep things simple
.  
The fewer items or traditions, the more money you'll save! Don't try to be extravagant or excessive.
Here are some fun ideas to create your own traditions:
Play and sing carols.

Read or listen to Christmas books.

Work on Christmas puzzles.  

Watch a new Christmas movie.

Drive around and look at lights.

Attend a Christmas cantata or concert.

Set up a nativity scene, but don't add Jesus until Christmas morning.

Try new Christmas recipes.
Start your own traditions and your home will ring with love and joy! Focus on Christ and you can't go wrong!
One thing my wife and I have always done is look for ways to be more generous around the holidays. If that is one of your traditions as well, I invite you to join Crown by making a generous donation this year. And to say thank you, we want to send you our newest video course, Total Life Stewardship. Just click here!