I did some checking online looking for a study on this dilemma many Christians face. So far, I have not found any solid research on the subject! Most articles talk only about increasing your savings, not your giving. The Bible clearly instructs us to make giving our top financial priority.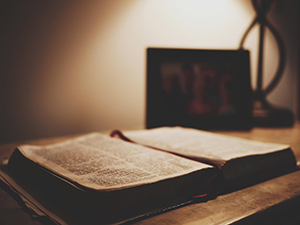 Proverbs 3:9-10 says, "Honor the Lord with your possessions, and with the first fruits of all your increase; So your barns will be filled with plenty,
 and your vats will overflow with new wine."
To honor the Lord, we put Him first by giving. This is not because He needs our money; it is because we need to be conformed into His image. He is the greatest giver of all. It shows we love Him, care about His kingdom, and want to do good for others. The verse is very clear that the way we do this is to make it an automatic action off the top of everything we earn.
This habit helps break the grip of materialism in our lives and also puts us into a greater dependency on the Lord. This verse does not promise wealth and prosperity. It assures us that we serve a God of abundance and we do not have to fear when we give. He will abundantly provide for our needs. But the Bible also teaches us to be like the ant and save. This discipline should come after we have established the habit of giving off the top. If you have any consumer debt, make a plan to get rid of it. Get in touch with our friends at Christian Credit Counselors for a free debt analysis. While getting out of debt is important, it is not to be your first priority; giving is your first priority.