Dear Chuck,
I've been inspired by Washington Redskins quarterback, Kirk Cousins' frugality. Don't you think more professional athletes and musicians should set his kind of example?
Big Fan of Kirk's
Dear Big Fan,
I not only wish more athletes followed his example, I think all of us could learn from him!
Cousins is a quarterback for the Washington Redskins and could buy whatever he wants. He made nearly $20 million last year and this year he could make around $24 million. Know what he drives? His grandmother's GMC Savana van, with more than 100,000 miles, that he purchased from her three years ago for $5,000. He calls it "The Gray Ghost," or "Gandalf, the Grey".
He knows it's not a smart financial decision to buy new even if you have millions of dollars in the bank. Why? New cars depreciate nearly 20% the minute you drive them off the lot.
He always wanted a nice, fast car. So, last offseason, he bought a "new" 2006 Mercedes S65 AMG, because he couldn't justify a new one.
Cousins is the frugal son-of-a pastor who lived with his pregnant wife in a basement "apartment" of his childhood home. Some months, they've lived in the basement of his wife's childhood home. They don't pay rent. He and his wife just celebrated the birth of their first son in October. So their housing situation may change with their growing family.
But, one thing is certain. He does not know how long he's going to play football. And, based on that certainty, he recognizes the importance of saving.
The career of a pro football player tends to be short. It is extremely competitive and players have to work hard to keep their jobs. Careers are cut short when players cannot perform at an expected high level. One serious injury and it's over.
In fact, a paper published by the National Bureau of Economic Research in July, 2016 stated that, according to the NFL Players' Association, the average career lasts 3.3 years. Injury, retirement or being cut by the team make it a very high risk career choice.
Sadly, "78 percent of players go broke within three years of retirement and 15.7 percent file for bankruptcy within 12 years of leaving the league."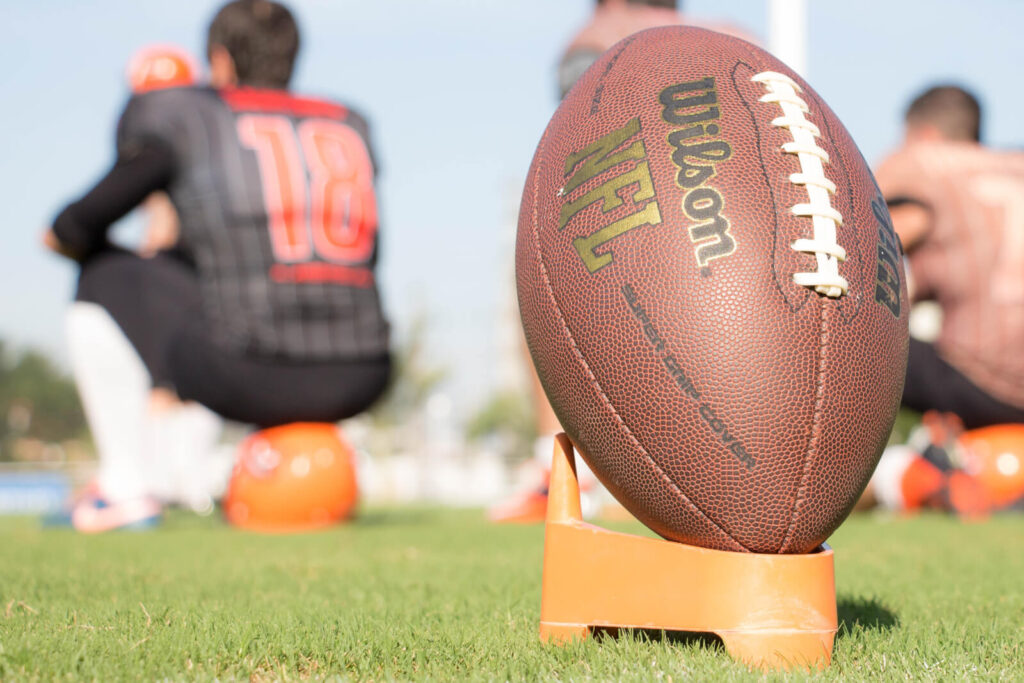 Instead, Cousins handles money based on an analogy he learned from a pastor. Imagine a FedEx delivery man, who stores packages in his basement, rather than shepherding them to their proper recipients. Can you imagine? But that's what we do when we fail to steward what God provides. He wants us to steward well all that He gives in order to impact others. As Cousins says, "We're all going to have to give an account for what we did with what we were given."
Cousins doesn't want to play football thinking about money. "I think that you get in trouble doing that. I put my confidence in the Lord, in my faith. If I'm gonna build my life [based] on money – shame on me. That's not where I draw my security from, never should be. My parents didn't raise me that way."
Humility and meekness are not the first things that come to mind when I think of most professional athletes or celebrities. Kirk Cousins is an exception.
The kingdom of this world equates success with possessions and celebrities are known to enjoy flashy, expensive tokens of their wealth. But God's kingdom sees success totally differently. God looks at what is in the heart and character as more important than money (1 Samuel 16:7).
Cousins exemplifies meekness, a characteristic Paul addressed when he told the Colossians:
"Put on then, as God's chosen ones, holy and beloved, compassionate hearts, kindness, humility, meekness, and patience…" (Colossians 3:12 ESV)
Meekness is a character quality that gives us the ability to control excess power or strength. It also applies to how we manage resources. When we are meek with what we have, we can have more in storage than we put on display. Flashiness and extravagance are not necessary to build our ego.
I like this definition of meekness: "Meekness, according to the Bible, is being humble and gentle towards others and willingly being submissive and obedient to the Lord. It is not being selfish and arrogant, loud or obnoxious. Rather, it's having a quiet but confident trust in the Lord and being willing and able to do whatever it is He commands. In regards to how a meek person would treat others, they would definitely be humble and gentle both in their words and in their actions."
You see, stewardship is more than an external budget. It's an internal attitude, a value of the heart that influences all of our decision making.
Things will not bring lasting happiness. In fact, those often bring much stress and grief.
Jesus said, "I came that they may have LIFE and have it abundantly." (John 10:10 ESV)
Kirk Cousins understands that life.
Our actions reveal what's in our hearts. He who desires to steward well should desire this attribute, for it is one that defines our Savior. He willingly laid down His life to give us ours. He used His power to rescue us from the domain of darkness. He was not shy or passive, but He was fully submissive to the will of the Father.
May we each submissively steward all that our Father provides. Whether time, talents or money, may we use it all to glorify God and offer hope to the hopeless. Our days are numbered. Let us consider how we can share the "abundant life" with others this holiday season and until He calls us home. Thank you Kirk Cousins for showing us what this looks like.
If you want to pursue God's plan for your finances, sign up for our online MoneyLife Personal Finance Study. It's focused on aligning your beliefs and behaviors with Scripture, to help you live a meaningful, purposeful life. The course is just 7 lessons and you can complete them at your own pace! It's the perfect way to get your finances in order for the New Year. Click here to learn more!
Originally published on the Christian Post, December 1, 2017