Dear Chuck, 
My wife and I made more than our share of financial mistakes early in our marriage and are still making up for losses. Can you give us some tips on how to catch up?  
Catching Up Financially 
Dear Catching Up Financially, 
As I said last week, I could write a book on all the financial mistakes I have made, and I addressed these common financial mistakes: 
Spending more than you earn

No emergency savings

Carrying a credit card balance

Taking expensive vacations
Today, I want to acknowledge a few more mistakes to avoid in order to make up for past losses.
Buying New Cars 
Many people are financing new cars that they could not otherwise afford. A June 27th report revealed that average new car payments hit a record high of $725 in the first quarter of 2023. That is up 11% over 2022, although car prices are up just 4.7%. $40,851 is the average amount borrowed on new vehicles. Auto loans are the 3rd highest debt, surpassed only by mortgages and student loans. If financing is necessary, find a dependable used car with low payments, and apply the difference you would pay on a new one to an automobile fund. In the future, you will be able to pay cash for cars.
"The rich rules over the poor, and the borrower is the slave of the lender." (Proverbs 22:7 ESV) 
While you may not see borrowing for a new car as slavery, many do so by sacrificing giving, saving, or investing that they could be doing by driving a lower-cost car. 
Buying a House, Upsizing, and Downsizing
Buying a home is a good financial decision. Staying in it for life can also be a blessing. 
Warren Buffet bought his house in 1958 for $31,500 and still lives there. The 1921 home, five minutes from Berkshire Hathaway's corporate headquarters, is now worth about $1.2 million. He says, "I'm warm in the winter, I'm cool in the summer, it's convenient for me. I couldn't imagine having a better house."
My wife's sister and husband bought their modest ranch house 40 years ago. They never upsized, even with four children, and now have no need to downsize. As a result of simply staying put, they were able to put their children through private schools, give, save, and invest. One must weigh the hidden financial costs of buying big houses until you must ultimately downsize.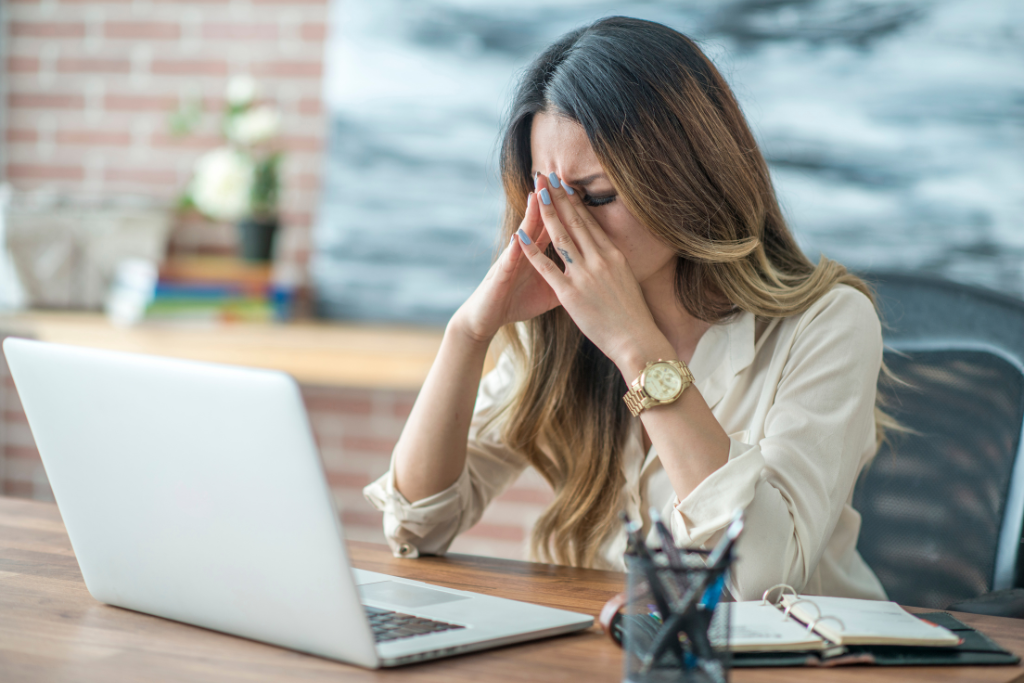 Paying PMI (Private Mortgage Insurance)
PMI provides the means to buy a house without a 20% down payment. I highly recommend avoiding it for these reasons: 
It adds significant costs that you may never recover. 

It is not tax-deductible.

The money could be saved or invested.

It can be a challenge to cancel. Usually, it does not automatically terminate until equity hits 22%. In addition, some lenders may require a formal appraisal, refinancing, or full paydown of the loan. Some providers include PMI, even when it is not required. Avoid them.
Aside from saving for a 20% down payment or buying a less expensive home, a mortgage professional can possibly help you review and find other options. 
Long-Term Storage Rentals
One in five Americans use self-storage. The average rate is $128 for a 10X10 unit. The most common reasons are not enough space at home, moving, downsizing, changes in household size, storing for business reasons, or home renovation. The most popular items stored are furniture and clothing, followed by home appliances and equipment, sports and hobby gear, vehicles, RVS, boats, business items, and more. Besides the monthly fee, there is the added cost of insurance to cover stored items. And, at some point, you (or your heirs) must clear out the contents. Unless you have a buyer for the items, this can cost more time and money. For many, the cost of storage exceeds the real value of the items being stored. We try to use storage units for less than six months if needed, or we simply dispose of the items. 
Get-Rich-Quick Schemes/Scams
Con artists promise opportunities with unrealistic returns. They often play on fears or greed that make people ignore common sense. Beware of those who promote "once in a lifetime" opportunities or a sense of urgency. Avoid promos with exaggerated language, guaranteed income, or the requirement to recruit people to earn more money. Profit-making details that are missing or cloudy are questionable. Flee work that requires money upfront or guaranteed results with no skill or experience required. Think the lottery is harmless? For most people, the return is only the paper on which the tickets are printed. That goes for any kind of gambling. 
Not Taking Care of Your Health
Being proactive in taking care of your health pays countless dividends! The financial savings alone adds up, with protection from long-term disease, fewer doctor visits, lower absenteeism at work, and a reduced incidence of catastrophic injury or death. That is in addition to a higher quality of life. Protect yourself physically, mentally, and emotionally with a healthy diet, sleep, exercise, and stress management. This kind of self-care requires discipline and motivation. If you struggle with unhealthy addictions (tobacco, caffeine, alcohol, drugs, sex, etc.), ask the Lord to break the stronghold. Pray for self-discipline and the desire to glorify Him in your body—the temple of the Holy Spirit.
Obviously, I have lots to say about mistakes that I have made and ones that I hope you can avoid! Take one day at a time. You will be surprised by how quickly you can catch up and reverse the damage from past financial mistakes by being faithful with small decisions.  
For additional help with financial difficulties, Crown's online Budget Coaching program matches you with one of our certified coaches to thoroughly analyze your financial status. They will work with you to develop a customized spending plan and debt elimination strategy to help put you on the road to financial freedom! 
This article was originally published on The Christian Post on July 14, 2023.