Dear Chuck,
We just bought an older home and intend to remodel it. We hope to flip it within two years. We want to be prepared for the inevitable challenges. Do you have any tips besides building our emergency fund?
First-Time Remodelers 
Dear First-Time Remodelers, 
I hope this ambitious undertaking to remodel and flip your house for a profit is not driven by watching too much Fixer Upper or other home remodeling programs on HGTV. It is risky and more difficult than it looks on TV.
I have lots of advice from experience; in fact, I have more advice than I can write on this topic in this article! Hopefully, these crucial tips will help you achieve your goal. 
Tip #1 – Prepare for the Unknown
Taking on a remodel, especially of an older home, is a venture into many unknown problems lurking behind the walls, under the carpets, or beneath the foundations! Plan on the likelihood of cost increases, time delays, and material shortages. 
Tip #2 – Consult Experts 
It sounds like this is a do-it-yourself project. All DIY projects are improved by learning as much as you can before you start. Read manuals and handyman books, and watch YouTube explainers. Recruit friends to share their expertise. If they already own the tools, you may save even more if they are willing to help. Trade your skills for theirs, or provide meals or yard work to pay them back for the help they bring to your project. 
Get word-of-mouth referrals to find trustworthy contractors. Check their references and insurance coverages, and ask to speak with their most recent clients before you hire them. 
Tip #3 – Conduct a Market Analysis 
One of the biggest mistakes is to spend more money than you will ever get out of the house by over building in your market or making improvements that do not improve the value of your home. I have made both of these mistakes! It is painful. Once you know what you can market your house for, you can work backwards on your remodeling budget. 
Tip #4 – Count All the Costs
"Suppose one of you wants to build a tower. Won't you first sit down and estimate the cost to see if you have enough money to complete it?" (Luke 14:28 NIV)
Knowing you have the money to complete the job is step one. But, the cost of remodeling and flipping a house goes far beyond the financial. It takes a toll on your marriage, your ability to conduct your normal job, and your emotional health. Be sure you have counted all the costs before you start to demo anything.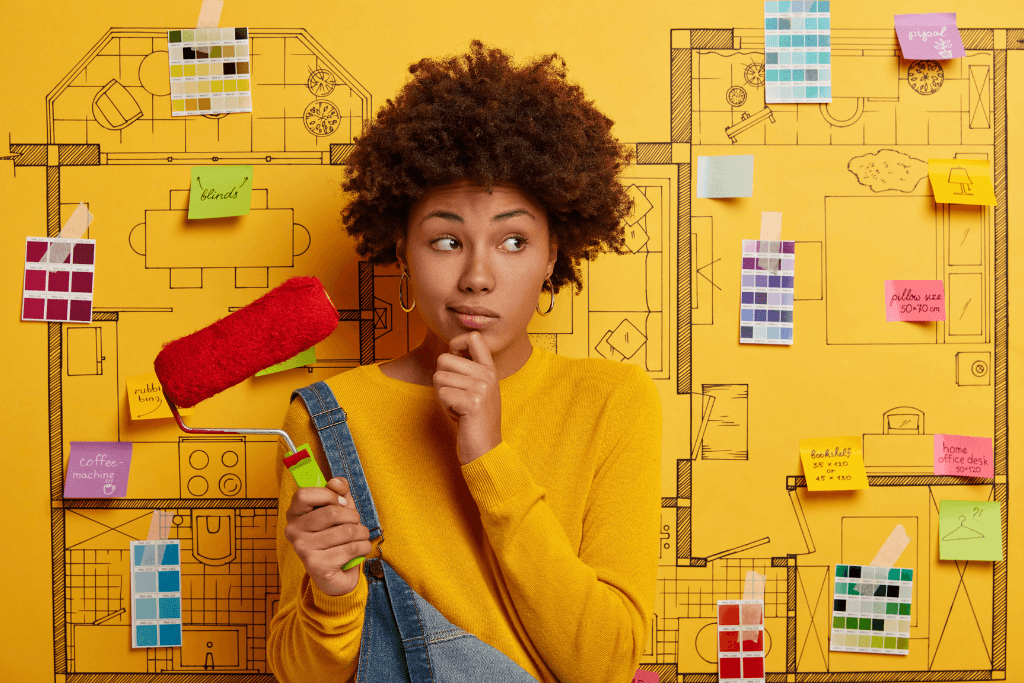 Tip #5 – Maintenance and Repairs 
Once the remodel is complete, an older home will need continual maintenance. According to one financial advisor, nearly 70% of his clients reject the idea of budgeting for repairs and maintenance. That's a mistake that will eventually have consequences. The age and condition of your home, your climate, and the previous owner's care will impact the amount of money you should budget for costs while living in your home. The Balance recommends the following calculations. Allow for more depending on your particular home.
The 1% rule: Budget 1% of your home's value. 

The square-foot rule: Budget $1 per square foot.
Track your home maintenance and repair costs, and file your receipts. The total cost of owning an older home can be shocking. Any upgrades to energy efficiency of the home may qualify for tax benefits. 
Tip #6 – Think Like the Future Buyer 
Far too often, we remodel a home according to what we like or the styles that we prefer. That is fine if you plan to live in the home for years to come. Since you intend to sell your home in a short period of time, I recommend that you research the home styles preferred by today's buyers. It may not be your style, but it will help you when it is time to put the home on the market. 
As of the writing of this article, mortgage interest rates have begun to rise from historic lows. Don't assume the market for selling your home will be the same two years from now. Be prepared to live in your home if you are unable to sell it. 
This can be an exciting opportunity for your family to make some money on this project. But, it will be hard work. I know a couple who has done this on their first two homes where they have lived. It was very successful for them financially; however, by the third home they purchased, they did not want to think about fixing it up and flipping it again. They wanted home to be a place of rest, not stress. Thanks for writing.
This article was originally published on The Christian Post on March 12, 2021.