Dear Chuck,
My husband and I bought our first home in an older neighborhood where young families are choosing to live. We put 10% down and now want to build equity in our home, but we have more time than money. What are the best ways to build "sweat equity" as "do-it-yourselfers"?
First-Time Homeowners
Dear First-Time Homeowners,
Congratulations! I am happy for you and want to give some solid advice to a question that is more complicated than it may seem.
Get Rid of the PMI First
Because you qualified for a mortgage without having the desired 20% down payment, you are now required to have Private Mortgage Insurance (PMI). Getting rid of this should be your first and highest priority, as it adds costs and impedes your progress in actually owning your home. Nerd Wallet offers great advice and options for your consideration. Regardless of the method you choose, get out of it before you start any projects on building equity.
Building Equity
Many people have moved over the past few years, and some hope to become homeowners this year. The value of your home and the ability to build equity can fluctuate wildly by region and economic conditions, so let's discuss the topic of equity.
Equity is the amount of the home that actually belongs to you. If your home is worth $400,000 and you owe $150,000, then your equity is $250,000 (market value – loan balance = equity). Your equity grows as the value increases and debt decreases. Why is equity important?
When you sell, you get the equity after paying all
You can use it for the down payment on another home.
You can borrow against it if necessary.
Not All Real Estate Is a Good Investment
It is true that historically the best pathway to building personal assets in America has been homeownership. But that is a very broad assumption. I have counseled many young couples who have lost their shirts by buying a home, especially when sinking money into a project that they may never recover. In fact, this happened to me when Ann and I were first starting out as a couple. Let's help you avoid that by being very careful with the decisions you make to create "sweat equity."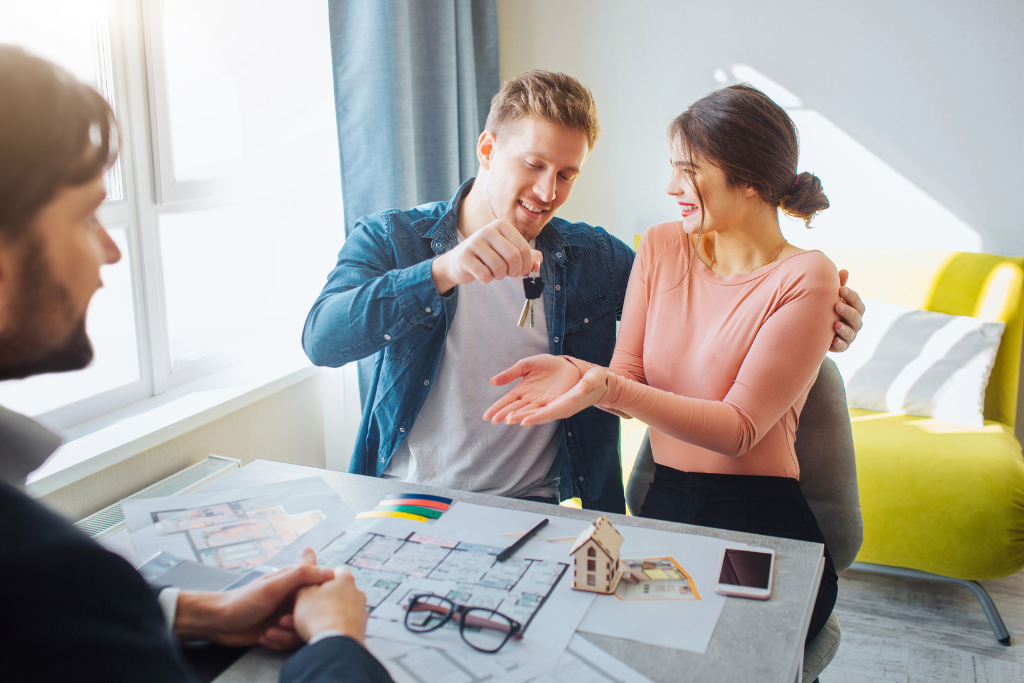 Improve Value and Build Equity
 Any improvements or upgrades should fit the neighborhood to ensure you get the value back at resale. Do not overspend. You are much better off having the least expensive home in a nice neighborhood than the most expensive home in a so-so neighborhood!
Upgrades vary depending on the location and home values in your neighborhood. Know what upgrades will truly benefit the home. Check with realtors or appraisers. Don't ignore problems. Maintain instead of waiting to repair. This is a basic financial principle of home ownership. Even though you want new countertops, a leaky roof must be repaired or replaced because it protects the entire house for decades to come. Adding some paint will likely be a much better investment than a swimming pool. Know your market before deciding where you will spend money and time on improvements.
Any work you do yourself can greatly increase your equity. Make a plan, set goals, and then set aside time and money for the projects. Take your time, and shop sales. YouTube is a great source of valuable instruction. Recruit friends to help you, and be willing to return the favor. It makes the work more rewarding and builds a tight community. I have practiced this with neighbors wherever we have lived.
Sometimes value is gained by adding square footage via an attic or basement. This is often less costly than actually adding on to the house. Again, it depends on location. A garage apartment or guest house may increase a home's value and be an added source of income.
Impact on Neighborhood
People will notice the care you put into your property. Your work may encourage neighbors to do likewise. This can improve the value of your entire neighborhood.
Homeownership requires adequate emergency savings. An older home may have really strong bones, but maintenance and repairs are a fact of life. Stay on top of these. Do not procrastinate when a sign of a problem appears. Stay ahead of any issues!
Here are a few good resources:
Caring for your home means you are always in a position to sell should the need or desire occur.
Keep an eye on the market, and do not overdo it. Continue to replenish your emergency funds. Care for your home as if it were the Lord's. Make it a place to welcome others and a place of rest for your soul. If done right, your time and money will likely increase market value and equity over time.
Another important way to make strides in your financial health is to diligently pay off credit card debt. Christian Credit Counselors is a trusted source of support. They specialize in assisting people with getting on the road to financial freedom.
This article was originally published on The Christian Post on March 17, 2023.