Dear Chuck,
My kids are growing up too fast and I'm afraid I've been a little overprotective. The term helicopter-mom can sometimes hit too close to home. I have three sons, 7, 11 and 13 and I want them to be able to take care of themselves and a family once they are on their own. How can my husband and I start teaching them about good money management and stewardship when they don't have any income?
Thanks,
Hovering
Dear Hovering,
You ask a great question. Preparing your children to be good stewards is essential and the earlier the better! This lesson for your children is so important that it needs to be a team effort between you and your husband, and you can start now for all three. So, here we go.
Teach them to always be faithful no matter how small the task or responsibility
.
God's Word tells us that the way someone handles finances is a clear indication of whether or not he/she can handle greater things to come: "One who is faithful in a very little is also faithful in much, and one who is dishonest in a very little is also dishonest in much. If then you have not been faithful in the unrighteous wealth, who will entrust to you the true riches?" (Luke 16:10-11)
Statistics reveal many Americans don't know how to handle money. Almost 70% of Americans don't have $1,000 saved – in fact, barely 4 in 10 have $500 saved. Collectively, Americans owe over $700 million on credit cards, $1.34 trillion on student loans, and some are more concerned about affording vacations than having enough retirement savings. A growing number will be broke at retirement.
Faithfulness means you say what you will do and do what you say. It means keeping your word. It means taking responsibility without making excuses. It means your heart is true and wants to do the right thing.
Teach them the priceless value of self-discipline
.  
This means they have the ability to say no, delay gratification, and set and keep goals. This is key to avoiding the terrible financial bondage of perpetually spending all that you have (and more).
You must accept the responsibility of withholding in the short run in order for discipline to be ingrained in your children's mind in the long run. Don't yield to the weaknesses of an undisciplined, demanding child. Teaching him/her to wait while young will pay dividends for the rest of their life.
A disciplined child of any age expects very little and rarely demands anything. But, the undisciplined forcefully demands more and is only temporarily satisfied.
Discipline born out of humility and patience will develop courage. Suffering under pressure will produce resiliency necessary in today's world. We parents must allow them to fall and get back up so they will grow strong. Learning to do without or waiting will develop character and determination.
Putting it into Practice
There are numerous ways to teach financial faithfulness and self-discipline to your sons. Start with showing them how to make a budget and stick to it. Every dollar that comes into their hands should be divided into giving, saving and spending according to percentages you establish. This will set a habit for life. Learning to allocate all sources of income into these simple categories should become habit before they leave home.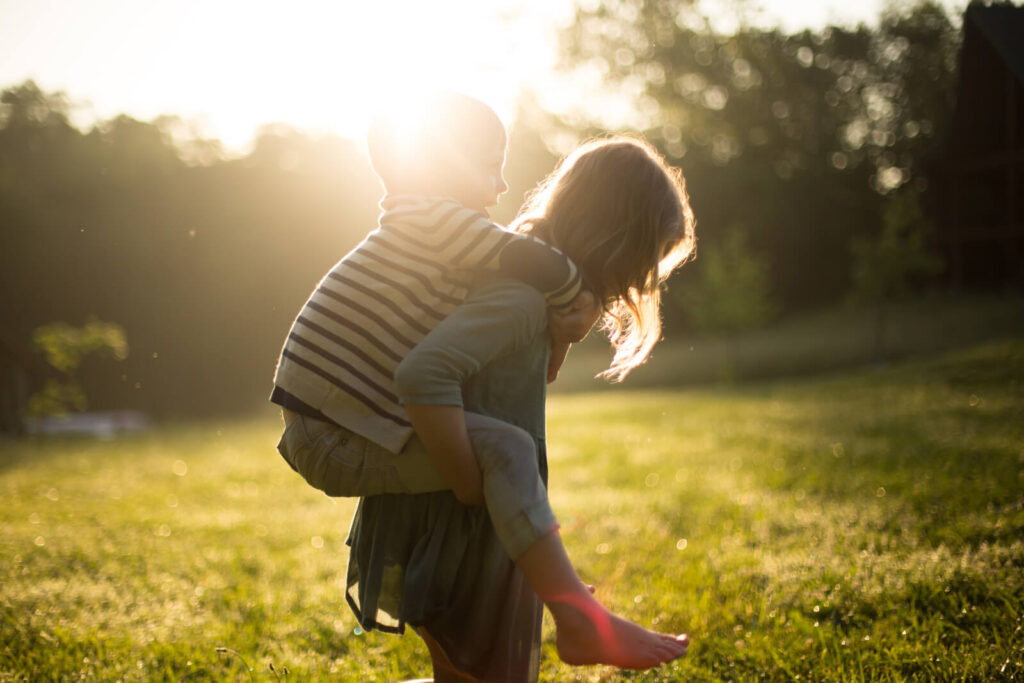 My wife, Ann, and I made saving fun by matching everything they deposited in an official savings account. For example, when our boys had $50 saved, we would take them to the bank and add $50 of our own money, so the deposit was $100. It isn't long before a teenager realizes that's a pretty good deal! Not everyone can do that, but some kind of reward will motivate them.
Work involves self-discipline. Our boys had numerous chores expected of them. In the early years, they put away their books, toys, and clothes, and moved on to more challenging work the older they became.
Hire them to do extra chores for you occasionally. Encourage them to work for someone else or start their own business. Many small business owners love to mentor capable young people. Relatives, neighbors, or church members may take a child under their wing to pass on what they've learned. This builds confidence and people skills in a controlled environment.
Model giving so they see the joy it brings. When young, they can give of their own possessions. It's precious to see their generosity blossom. With age, they will see the needs of others that they can provide out of their money or possessions.
Teach them how to shop wisely. Show them how you pay bills. Educate them with books, podcasts, internet videos etc. Crown has resources available for children of all ages. Look into some of them and put them into practice for you own children!  
Stewardship is Eternal
You only have a few years to build a strong foundation before they leave home. Remember the goal is not that your children will be good with money, but that they desire to manage money for God's glory. 
Establish regular devotions. Pray and read through the Bible together so God's Word is treasured.

Read biographies of heroic people so they will set their standards high.

Enforce excellence and the aim to work as unto the Lord in all that they do.

Let your words of praise far outweigh your corrections.
Finally, emphasize the hope to one day hear, "Well done, good and faithful servant. You have been faithful over a little; I will set you over much. Enter into the joy of your master." (Matthew 25:21)
One of Crown's newest resources will set you and your family on the right track to faithful stewardship. The Money Wise resources for your children and teens will give you practical ideas on how to teach biblical principles to your children.
Originally published on Christian Post, August 4, 2017