Dear Chuck,
My husband and I anticipate graduating in May. I've read that our resumes are extremely important. While he has part-time job and internship history, mine is very limited. We have student loans and hope to land great jobs as soon as we can. Could you tell me what employers are really looking for when hiring new graduates and how to land the right job?
Hoping to be Employable
Dear Employable,
Congratulations! My wife and I married our senior year of college and entered the workforce full-time together. It's an exciting season of life: full of hopes, dreams, and many decisions.
Here's my bullet point advice:
Know what you can do to add value to an employer.
Don't embellish your résumés.
Know your "Why."
Here are some key attributes employers look for in recent graduates. Compare this list against an inventory of your strengths and talents.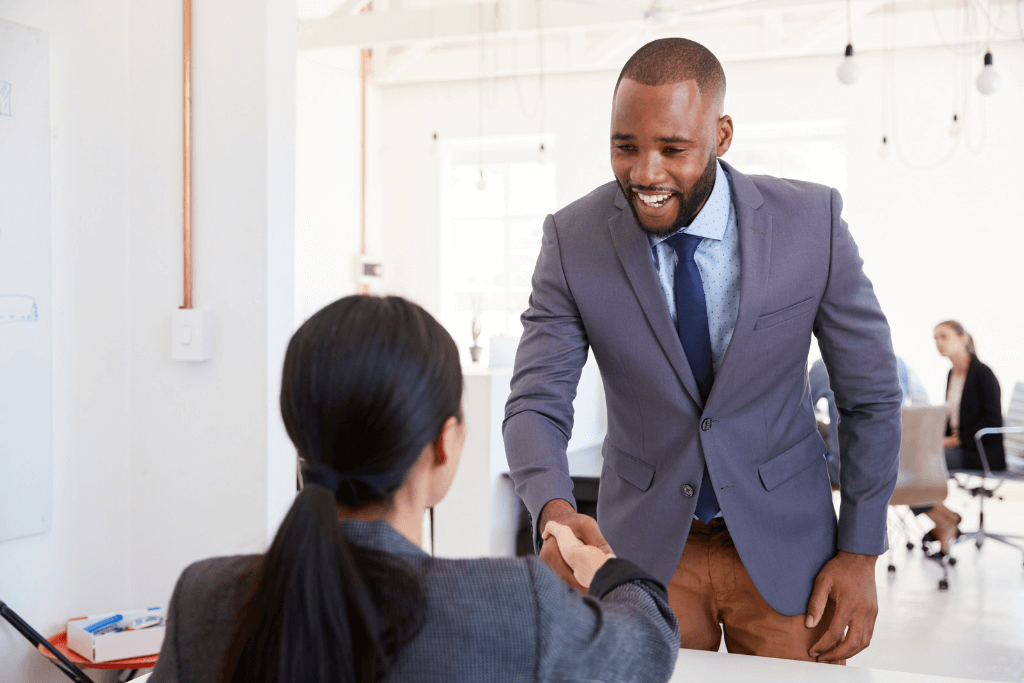 Work Ethic
Always approach work with the opportunity to give glory to God.
Whatever you do, work heartily, as for the Lord and not for men, knowing that from the Lord you will receive the inheritance as your reward. You are serving the Lord Christ. (Colossians 3:23-24 ESV)
An internship or experiential opportunity demonstrates work ethic and provides credible references. Employers and hiring managers want to see a proven track record of success. Any projects you worked on as an intern could make the difference between landing a great post-graduation job or being stuck on the hunt for the next six months.
Industry-Relevant Skills
Employers know that most recent college graduates may not be prepared for the workforce and will need some on-the-job training. This costs company time and resources. But if you are equipped with the necessary skills and knowledge to contribute from day one, you will make a great impression.
I do not suggest you invest in career skills at the expense of your formal education. Prioritize your coursework. But during your Christmas or spring break, enroll in an open online course (MOOC) through Coursera or edX. Learn a new programming language, a popular accounting software, or a skill-set related to your field of work. Focusing on trending careers that are in high demand can also make you more employable.
Ambition
Although work ethic and ambition often go hand in hand, they are different. Someone with a great work ethic might be willing to show up early and stay late to get a project done, but, may not be driven to achieve greater and greater feats.
Industries evolve, and employers hire candidates who seek new challenges. Share a list of self-directed achievements or goals you have accomplished in the past or want to pursue within a company. Some campus activities may be applicable. This reveals to employers that you are highly driven and eager for advancement opportunities.
Character, Integrity, and Emotional Intelligence
Employers prefer not to waste time with employee conflicts or bruised egos. They want new hires who will work hard with humble hearts.
Regardless of your intelligence or experience, there is a lot to learn when starting a new job. If employers suspect you will blame others for your failures or need constant praise for little effort, they may consider dismissing you from your position. Recruiters and hiring managers also study social media to glean insights into a candidate's personality. Your profile says a lot about you.
Landing a job is only the first of many steps toward building a fulfilling career. After you are hired, you must collaborate with co-workers and communicate effectively with managers. Develop your emotional intelligence (EQ) now. It will enhance your job performance and strengthen your ability to build strong relationships.
In fact, self-awareness is a huge advantage in the workplace. Crown's Career Direct assessment was created to help students and adults alike discover their unique design and God-given abilities.
An Honest Resume
Finding a job can be tough, especially when many positions require years of experience for you to even be considered. But trust me, embellishing your résumé is not the way around that challenge.
Employers know when you "fudge the numbers," and dishonesty is a red flag. Rather than trying to appear more seasoned than you are, I recommend being strategic in the months and years leading up to your job search. A little work will position you both as competitive candidates.
It's never too late to start building your resume. You mentioned you don't have as much experience as your husband, so I'd encourage you to seek that experience now. Call family friends or peers and ask about any projects they need help with. You'll gain valuable experience and a good reference! Spend time doing volunteer work, learning all you can, and building up any experience you can include on your resume.
Your "Why"
Each of my suggestions are recommended to lead you into a fulfilling career that will give you deep satisfaction.
That is why cultivating these attributes is so important. People who foster strong professional relationships and revel in new challenges rarely feel bored or dissatisfied in their careers. When you are grinding away at a MOOC or spend entire weekends submitting internship applications and resumes, connect those tedious actions with your bigger "why".
Remember why you chose your degree, why you're pursuing this career path, and why you want to grow your skills. If you envision the life you're trying to create, it becomes abundantly clear that all of the extra effort is more than worth it. In time, you will see results and find opportunities for advancement and growth.
If you or your husband struggle in your job search and in your skills-development journey, come back to the ultimate "why" in Psalm 90:17: Let the favor of the Lord our God be upon us, and establish the work of our hands upon us; yes, establish the work of our hands!
Originally published on the Christian Post, September 14, 2018