Dear Chuck,
I am working hard to be better with money. What's your best tip for getting out of debt?
Debt Free in Three 
Dear Debt Free in Three, 
I am excited that you have a goal to be debt free. I am hoping that your phrase "debt free in three" is a three year goal—or maybe even less—to pay off your debt. What I want to address is your first comment about wanting to become better with money.  
Stewarding involves the heart and what we believe about God. 
If all we ever do at Crown is get people on a budget, out of debt, or to have more savings in the bank, then we've failed because fixing our money problems is not the goal—our hearts need to be changed. 
People can retire as millionaires and die as billionaires. But, unless they turn to God for the forgiveness of sins and the gift of new life, they will remain paupers—eternally separated from Jesus Christ.
How To Know the Lord 
Man's relationship with God was broken when Adam disobeyed the Lord. The guilt had to be punished; the debt had to be paid. In the Old Testament, Passover and sacrifices foreshadowed a future event in which God provided the perfect sacrifice, a Lamb without blemish—His only Son.
Jesus is God's gift to us. We can't earn salvation. We don't deserve it. We can only receive it by humbly trusting the Lord and His grace. 
"If we confess our sins, he is faithful and just and will forgive us our sins and cleanse us from all unrighteousness." (1 John 1:9 ESV)

 "If you declare with your mouth, "Jesus is Lord," and believe in your heart that God raised him from the dead, you will be saved." (Romans 10:9 ESV)
Our goal is not simply to help you get out of debt and on a budget. Our goal is to lead you to God so that you can know Him as Lord and Savior. Stewardship is born out of this relationship. When you know Him, you then want to obey what He teaches about finances.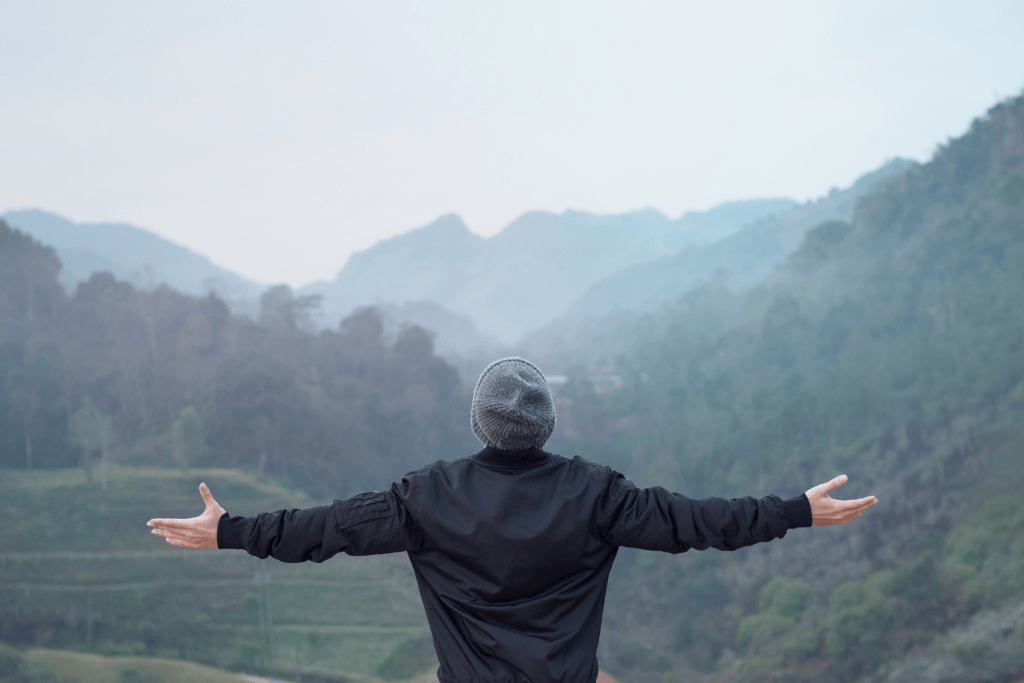 A Long-Term Plan 
True stewardship flows out of love and gratitude for what He gave. Faithful stewards don't see their lives, money, and possessions as their own. They acknowledge that everything they have belongs to God, and they manage it accordingly. They desire to handle money wisely, to care for the earth and others, and to further God's Kingdom. They don't order their lives so that they can spend whatever they want. They order their lives so that God can spend them however He wants. They are thinking not just about how to get to the end of this life comfortably but also about how to prepare for the life to come. 
Larry Burkett said, "Most Christians are more than content to live out their lives surrounded by the trappings of our world, rather than to risk losing them in becoming a radical Christian—one who will put God first in all decisions, even when putting God first is costly."
In a few years, everything you have will either be thrown away or will belong to someone else—your house, your car, your clothing, your books, and all of your most prized possessions…everything. 
Guard yourself from the material distractions of this temporary life, and focus your time and money on the eternal. You'll only spend a few years here on earth. Our deepest needs can never be met with more things; they can only be satisfied with more of Jesus.
Debt Free in Three 
I encourage you to continue your quest to become debt free. God wants us free from all earthly masters. He identifies financial debt as a form of slavery. More importantly, recognize that Jesus paid a debt that He did not owe so that you could be free of the debt you could not pay. That is the debt you owe for your sin. When you confess that Jesus Christ is Lord and surrender your will to obey His, you will be set free of your sin and shame and the penalty of eternal separation from God. You will be set free by the Father, Son, and Holy Spirit. This is the beginning point of your stewardship journey. It is the best advice I could ever give you.