Dear Chuck,
I want to take advantage of all the good sales happening for Black Friday but I can't afford to pay for it all in cash right now. Is it ok to put it on the credit card and pay it off when I get my Christmas bonus? It seems like a waste to not get a good deal!
Sincerely,
Santa's Helper
Dear Santa's Helper,
Thanks for asking a great question that will hopefully help many others with the same dilemma.
Your motives are correct in that you want to take advantage of a sale and save money, but let's slow down and look at the bigger picture.
Borrowing and presuming on a year-end bonus is a mistake. Just because something is on sale does not mean you need it or that it won't be there in January! It's important to exercise self-control and patience by avoiding the use of credit cards when you don't have the option of paying with cash.
I have traveled the world and seen sincere joy and gratitude in those with very few "things".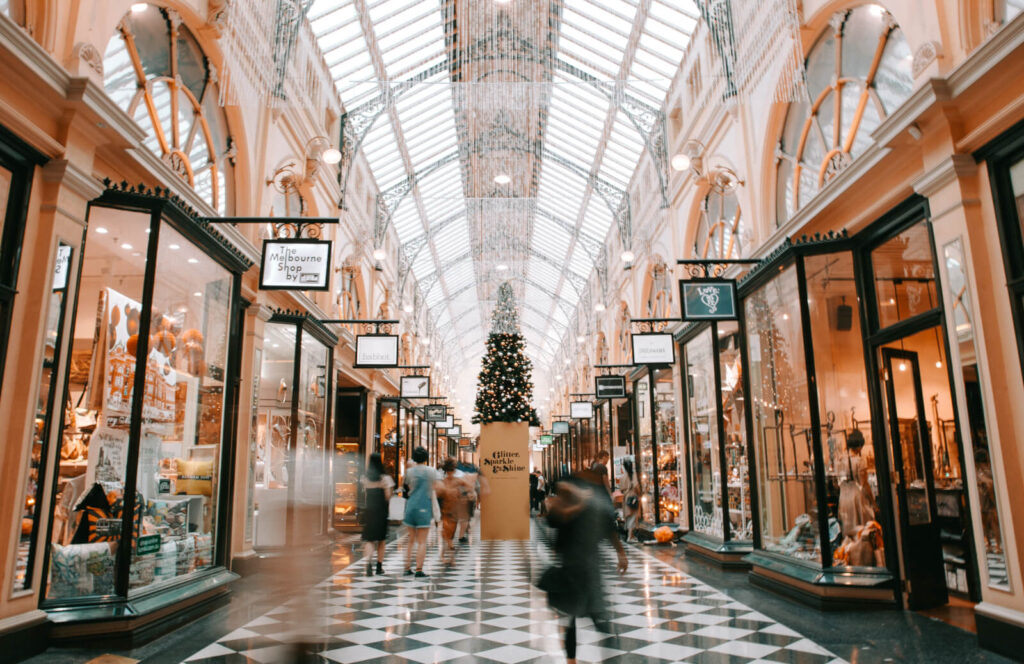 I wonder if perhaps you are confusing wants with needs? It's easy to succumb to the constant bombardment of advertising and think we need "things" to be happy, accepted, or content or that our children need the latest and greatest gadget.
Jesus warned, "Take care, and be on your guard against all covetousness, for one's life does not consist in the abundance of his possessions." (Luke 12:15)
Likewise, "…do not be anxious about your life, what you will eat or what you will drink, nor about your body, what you will put on. Is not life more than food, and the body more than clothing? Look at the birds of the air: they neither sow nor reap nor gather into barns, and yet your heavenly Father feeds them. Are you not of more value than they? …And why are you anxious about clothing? Consider the lilies of the field, how they grow: they neither toil nor spin, yet I tell you, even Solomon in all his glory was not arrayed like one of these. But if God so clothes the grass of the field, which today is alive and tomorrow is thrown into the oven, will he not much more clothe you, O you of little faith?  Therefore, do not be anxious, saying, 'What shall we eat?' or 'What shall we drink?' or 'What shall we wear?'  …But seek first the kingdom of God and his righteousness, and all these things will be added to you. (Matthew 6:25-33)
It's easy to be tempted to spend money you don't currently have to give your friends and family good gifts, or just to be done with the hectic Christmas shopping. But taking the easy route now will prove to be far more stressful for you come January when your credit card bill arrives. I'd guess you'll enjoy this Christmas season and January much more if you're free from the burden of credit card debt.
I will give you a few tips on how to avoid the crush of Black Friday sales but here a few general Do's and Don'ts to help you keep your perspective.
Don't
Don't forget who your Provider is.

Don't become a slave to materialism.

Don't browse internet sales, catalogs or magazines.

Don't shop with friends. Rather, meet them for walks, coffee, or a service project.

Don't compare your life to others – it will make you proud, dissatisfied or envious.

Don't watch commercials.

Don't buy without first praying and thinking it through.

Don't let consumer goods eclipse the riches of God.
Do
Submit your money to God and His purposes.

Give thanks for what you have and record it in a journal.

Serve the less fortunate.

Go through your home and give away what you don't need.

Read the Word, pray for missionaries and the persecuted church.

Seek freedom and embrace simplicity; borrowing and sharing when possible.

Resist consumerism and learn to be content like Paul (Philippians 4:11).

Keep a budget!

This will help you save for Christmas next year, so you don't have to worry about using your credit card.
Options for Black Friday Sales
See if you can find the item cheaper online.

Cyber Monday often has better deals, free shipping, and no standing in lines.

To avoid going into debt, take a picture of the item you plan to purchase AFTER you get your Christmas bonus. Put the picture in a nice card and explain it will come on December 27 or as soon as it goes back on sale!  

Find a less expensive alternative to the hot item of the season. For instance, last year's model of a drone or earbuds are far less expensive than the new models.

Try to come up with a better option that does not have to be purchased. If the item you want to buy is a nice sweater, can you make it or even pass down one of your favorites to a family member?

Determine if giving cash in the amount of the gift will be just as meaningful to the receiver as getting the actual gift. This may allow you to wait until you receive the Christmas bonus to put the money in a card and express your love without tracking down a specific gift.
Options for Your Bonus
Give to your church and the kingdom.

Add to or open a savings account.

Start an emergency fund.

Pay down existing debt.

Invest in something that will earn money.
Wendell Berry was right when he said, "Don't own so much clutter that you will be relieved to see your house catch fire." Worldly goods deceptively promise identity and security which only God provides. He desires us to be free to serve the body of Christ and advance His kingdom. Things that promise to make us "happier" or make life "easier" contradict the fact that God never promised us an easy life. But, He came that we may have life and have it abundantly – even if we don't have all the hot deals being marketed to us on Black Friday. (John 10:10b)
And if you're currently burdened by credit card debt, get in touch with our partners at  Christian Credit Counselors. They'll help you make a plan to pay off your debt and live in freedom.
Originally published on the Christian Post, November 17