Allianz Travel Insurance reported that while fewer Americans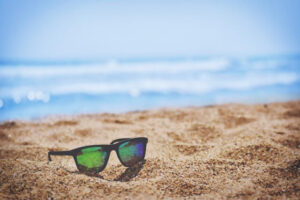 planned to take a summer vacation in 2016, they would still spend $1,800 on average, making the total cost of summer vacation totaling nearly $90 billion.
Although vacations can be a wonderful time for family bonding and a break from the routine of work and school, the cost can be devastating if not well planned. Decide what you can spend without going into debt and ignore how the world tells you to vacation.
Here are some practical ways to have a wonderful summer vacation and save money:
Make a spending plan. No matter what, decide how much you are going to spend and stick with it. This goes for your kids, too. Let them earn an allowance to use on vacation and help them plan for what they can spend.
Save in advance. You can make saving for the trip a fun activity for the whole family. Make one week out of each month is a "pantry dinner" night where you don't buy any groceries and come up with recipes from what you already have. Make a saving chart for the kids. Talk to them about planning for the summer vacation and offer to let them pick up extra chores to add to their vacation spending plan. It's a great opportunity for you to teach them about delayed gratification and to model what disciplined saving looks like.
Do your research and plan ahead. Starting at least a few months in advance, start checking frequently for coupons, deals, and packages to save money. Most airlines and hotels give better rates far in advance or day-of travel. Unless the spontaneous trip is what your family is looking for, planning ahead works best.
Skip the resort. Unless you find an amazing deal, resorts are likely to going to be overpriced and crowded. Research other options, like Airbnb, or renting a condo. If you can, stay somewhere with a kitchen and cook for the majority of your meals. Eating in for breakfast and dinner alone will save you hundreds of dollars. If you do want to eat out, try to go only for lunch to save extra cash.
Bring a buddy. Plan a trip with another family to save on some of the costs. You can trade off cooking different nights and find better coupons.
Have a staycation. There are so many options for a staycation and they can end up being the most restful and fun! Go camping, visit a national park, find a drive-in theater, be a tourist in your own city, spend a day at a theme park, or find new hiking trails.
Pray about how you can grow to be a better steward of your money, resources, and time this summer. If you're looking to deepen your relationship with Christ and find practical ways to manage your finances, check out our online MoneyLife Personal Finance Study. This 7-week study looks at every aspect of biblical stewardship, and allows you complete it on your schedule, as you have time.