Humorist 'Kin' Hubbard once said, "The safest way to double your money is to fold it over and put it in your pocket." Apparently Americans haven't taken his advice.
It is no longer any surprise that a significant number of Americans are living paycheck to paycheck. Sadly, research reveals that Americans are burdened with nearly the same amount of debt that they had during the Great Recession.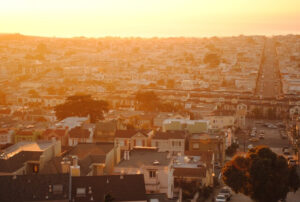 In the third quarter of 2008, America hit the depths of the Recession.  At that time, total household debt was $ 12.7 trillion. Just one month ago, the New York Federal Reserve predicted that total household debt would one again reach that level this year.
Fewer borrowers have housing-related debt this time. Instead, we have a segment of society enslaved by auto and student loans.
Quentin Fottrell at marketwatch.com recently assembled some startling statistics.
He found a survey at MetLife with data that revealed how 49% of employees are "concerned, anxious or fearful about their current financial well-being."
And, when the "paycheck to paycheck" people experienced a financial hardship they reportedly drew down savings, borrowed money somewhere, or both.
This is a sad situation. In order to get out of the debt cycle, one must first recognize the problem, repent and desire a lasting remedy.
And, the remedy will require work!
First, seek the Lord for help in deliverance. Face the situation head-on!
Second, get organized and plan your attack. Start with the Debt Snowball Calculator to save the most time and interest.
Thirdy, make sacrifices and don't give in to temptation.
Fourth, choose to live according to the financial principles God gave us in His Word.
As Psalm 18:30 says "This God—his way is perfect; the word of the Lord proves true; he is a shield for all those who take refuge in him."
Crown has an online Bible study that examines what God's Word says about our money. The online MoneyLife Personal Finance study is grounded in Scripture and equips you with practical tools to live every day as a good steward.