Dear Chuck,
My wife and I have a mortgage, a car loan, and some student debt. In addition, we're maxed out on several credit cards after a series of bad spending decisions. Should I use my 401K to pay off my household debt?
Thanks,
Need Help
Dear Need Help,
Millions of Americans are in the same boat as you and your wife, so I am very glad you asked an honest question that will help so many others.
A man recently told me he postponed marriage seven years because his debt level was so bad. He told me "he could not afford a wife". He was in love but, chose to steadily work his way out of the mess so he could be married free of loans. And he swore to never get enslaved again.
So here's my advice for you:
You've already taken the important first step, you've admitted there's a problem.
Nothing is impossible with God, but you and your wife must quickly adopt some lifestyle changes to find relief. Your age and complete financial picture could alter my counsel, and God knows your situation better than you or I.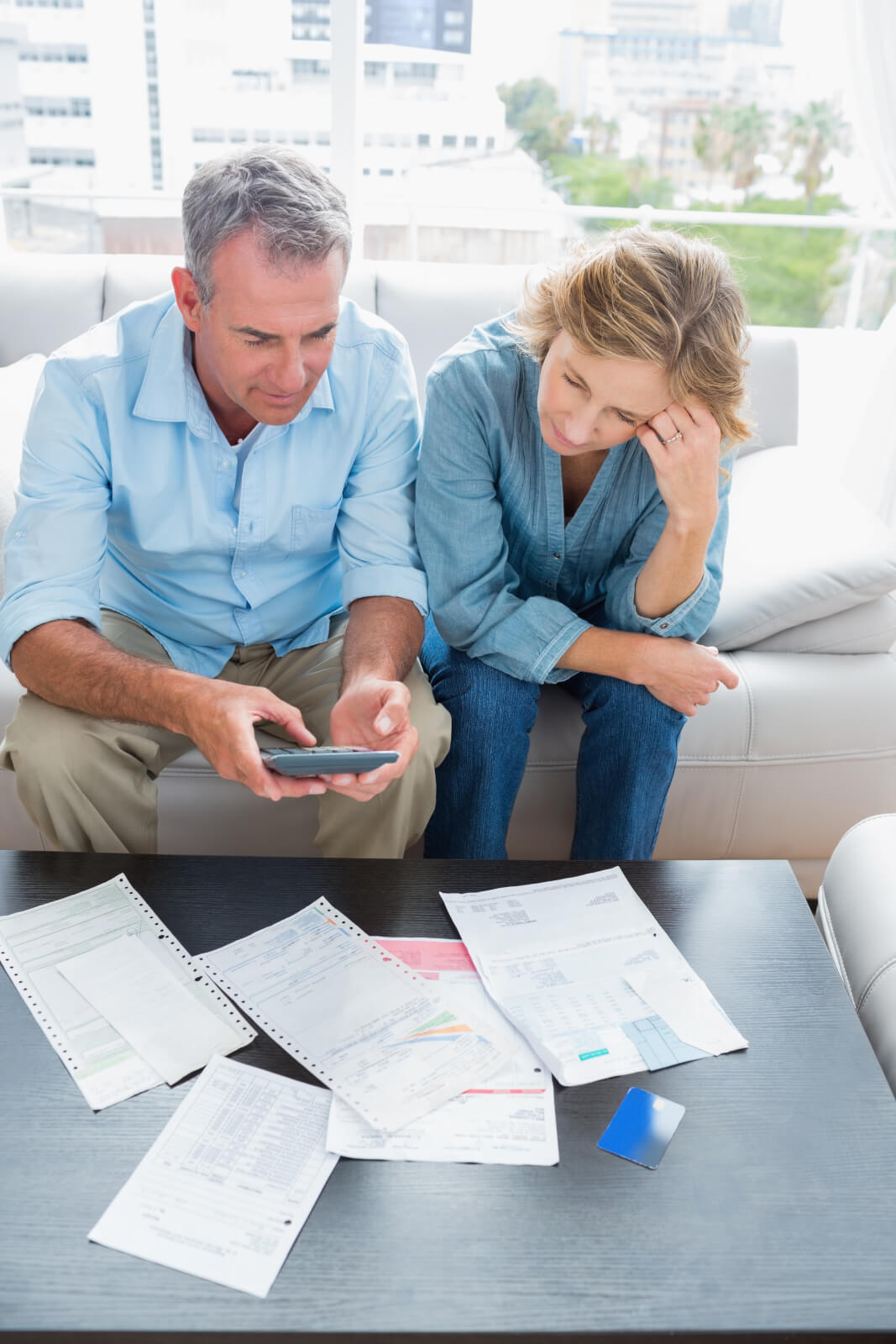 Humble yourself before Him and pray with your spouse. Confess your sin of poor stewardship. Ask Him for strength and patience to work your way out of this, for provision and peace. Pray for self-control to avoid any future debt. If any of you lacks wisdom, let him ask God, who gives generously to all without reproach, and it will be given him. (James 1:5)
Paying off debt with your 401K is not advisable unless your debt is causing severe mental, emotional, or physical problems in your marriage. It's a quick solution, but will not solve your spending problem. If you are younger than 59 1/2, you'll pay taxes and a stiff penalty for early withdrawal and miss the benefit of a long-term investment.
Look at your 401K as a nest egg that you don't touch until retirement. If you view it as accessible cash, a savings account, or hard-earned money you deserve now, you'll never solve the real issue at hand.
If absolutely necessary, borrow against your 401K instead of withdrawing the money. Rather than paying high interest to someone else, you'll pay a lower interest to yourself. Any funds your employer deposited into your account are ineligible for debt repayment unless it's a true hardship case and the IRS determines that.
Moving forward, keep the following principles in mind.
Alternative Solutions to Pay Off Debt
Use the Debt Snowball Method. It is by far the best method to use, because it will help you create a debt-payoff plan to save you time and money.
Start by listing your debts from smallest to largest balance. You'll include the principal owed, interest rate, minimum balance, and name of the creditor or loan. You'll need to reference your budget to determine how much extra cash you can put towards additional payments to drive down your debt. (This step is CRUCIAL, as you'll never make much progress continuing to only pay the minimum payments.)  
You'll apply your extra cash to the first loan with the lowest balance. Once the first loan is paid, apply what you were paying towards it (the minimum payment + the extra cash) to the next debt and see your debt elimination 'snowball'!. It will reduce the length of that loan and total interest you pay. Continue until each debt is paid off.
Get in touch with

Christian Credit Counselors

. CCC has been our trusted partner for years. They share the same values we do, and have a wonderful team of friendly and professional counselors committed to helping you get out of debt. You can get started with a free debt analysis, and they may be able to negotiate with your credit card companies to get a lower interest rate. If you still have good credit you could possibly get your interest dropped by several points.
Another option may be to transfer balances to a lower interest-rate credit card.

Consider consolidating private student loans with a better rate.

There are a number of companies that specialize

in helping consolidate student loans.

Stick to your budget, and continue to save. These two things will help you get out of debt now, and help you stay out of debt later.
Make Sacrifices
Consider selling your house and finding a less expensive home. Now may be a good time to reach out to family that you could live with.

Look into selling your car and buying a used one that's cheaper. Or do without!

Look around your home – most of us have quality items that we don't even use. Sell anything you don't need.  

Find ways to increase your income with an extra job or one that pays more. Do you have gifts or talents that you could use to generate some extra money?

Give to support the Lord's work. It's a matter of obedience, so do it joyfully.
Avoid New Debt
Resolve to not buy anything that is not a necessity. Try it for 30 days then, celebrate in an inexpensive way. Then, go for another 30, and another 30.

Build emergency savings to cover unexpected costs. That's the first step on the

Money Map

because it helps you stay out of debt when those inevitable emergencies come up.

Have fun without spending money. Recruit friends to join you and model a lifestyle that encourages others and gives opportunity to share the hope that is within you.
Manage Your 401K and Future Investments
Regardless of your debt, you should contribute a percentage of your income that will generate the maximum employer match. If your company will match your contributions up to 6% of your pay (meaning they pay 6% of your salary), then take advantage of it. While paying off debt, you should contribute less. This keeps you in the savings habit while paying off the debt.
Make sure your investment is diversified and know what kind of fees you're paying. It's suggested that people not invest much 401K money into employer's stock because if the company fails, you risk your job and retirement. Seek a reputable financial planner to ensure you're in a healthy position.
I have given you a lot to think about and you can't do it all at once. Remember to take one day at a time, cast your fear and anxiety on the Lord, and be diligent to do your part. You will be surprised at how quickly you can make progress! We are here to help!
Originally published on the Christian Post August 25, 2017