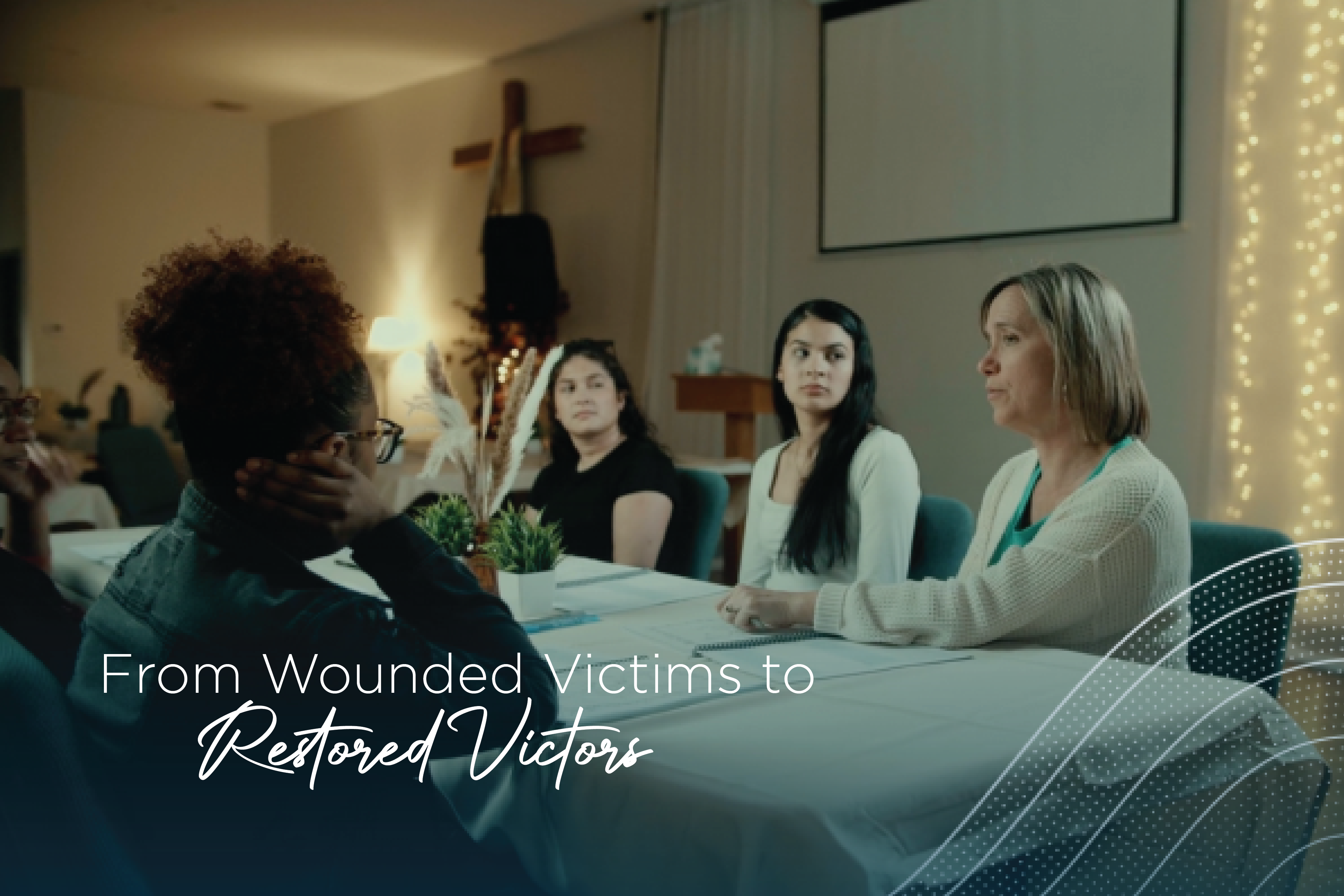 We believe the Lord has shown us a breakthrough solution by starting with a person's heart before helping with their finances. This means we help people discover
Their God given identity

Their purpose in life

How their history shapes their future.

How to inventory what they have and


How to manage all that He has given them.
We call this process:  Restoration Path. The name is taken from the 23 Psalm verse 2-3:  "He leads me beside still waters, He restores my soul. He leads me in paths of righteousness for His name's sake." 
Latest News from the Field
Recently, Crown team members traveled to Pennsylvania to lead a Restoration Path training. We were able to equip volunteers, pastors, and non-profit leaders in Chester County, PA to use Restoration Path with their clients and congregations. This training, which was held at one of our partner testing sites, The Point Community Center, was unique because many of the participants had once been discipled by the center as teens. As they learned how they could teach others, they were surprised to process through their own difficult circumstances. Instead of walking away as wounded victims, these men and women began to see that they could be restored victors!
I honestly thought that entering into this program would be more about math and finances and how to become a better saver and preparer. What I've come to realize is that I needed this program to accept who I am and who God has made me to be. This program has given me the courage to continue confronting my past – through the lens of Jesus always being there and developing me. I never knew my purpose [and passion] was developed through my pain. – Trainee Testimony
How Great Is the Need?
11.6% of Americans are living in poverty. There are even some counties in the United States where 72% of children are impoverished. Restoration Path is a process that restores hope, shows a way forward and gives purpose to setting and pursuing financial goals that lead to freedom. This program is uniquely crafted to speak into the pain that comes from living in uncertainty and trauma. It helps people discover that no matter how materially poor or defeated they are at the time, God loves them and His principles can lead them to flourishing. 
Words from a Student
On my first day of Restoration Path, I was a little unsure. I was very depressed. Honestly, I didn't want to hear anything about God or the Lord. I wanted to end my life. I was just struggling. As I went through the program I learned that I am very strong. I am independent. I am smart. I can be bossy! I know what my purpose in life is now.  I committed to a church. I got baptized. I applied to school, and I got accepted.
God has made a way for our ministry to have a unique and transformative impact in the lives of the poor, forgotten, and hurting and we are excited to follow His call!
Benson, C. (2022, December 8). New 2017-2021 American Community Survey Data Show Child Poverty Declined but Remained Higher Than Overall Rate. Census.gov. https://www.census.gov/library/stories/2022/12/poverty-rates-by-age-county-region.html